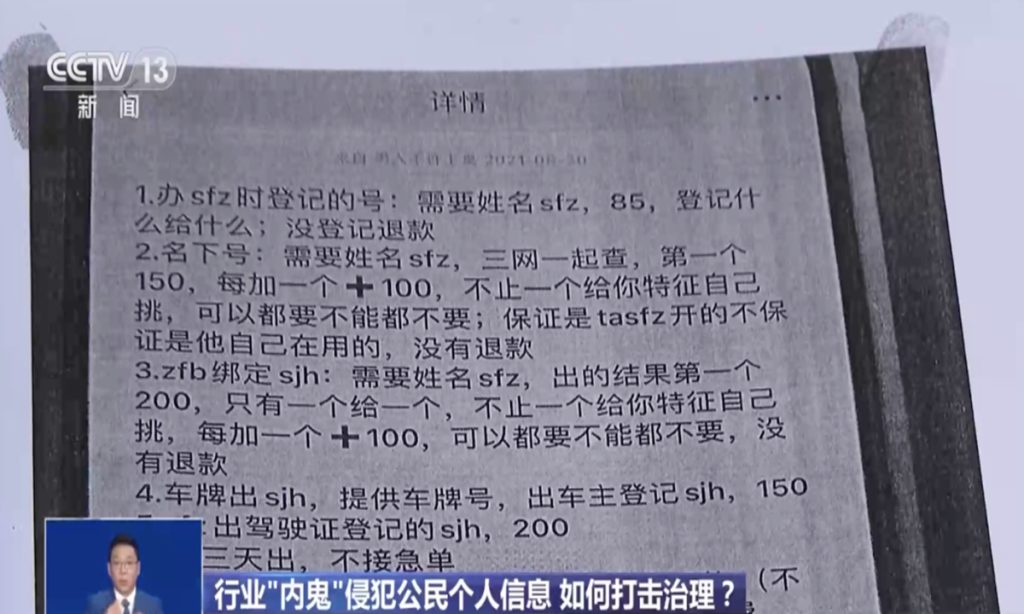 The local court in Foshan, South China's Guangdong Province, recently announced the verdict in a case involving railway station employees who exploited their positions for financial gain by illegally selling private travel details of celebrities, according to a CCTV report on Saturday.
The Nanhai District's People's Court condemned a total of eight defendants to sentences ranging from 9 months to 3 years and 8 months in prison, along with fines totaling over 560,000 yuan ($87,000). Besides, the eight were ordered to delete the illegally obtained information and issue public apologies through national-level media outlets.
The case dates back to January 2019 when the main defendant, Chen, and other four colleagues leveraged their roles as railway station customer service staff to profit from selling celebrity's information such as high-speed train travel times, seat assignments, station locations, and identification numbers.
This information was sold to interested parties at prices ranging from 10 to 60 yuan per entry. When Chen was off duty, colleagues assisted in conducting searches, for which they were paid 5 to 10 yuan per request by Chen. He also promoted their services through multiple WeChat groups, advertising their ability to provide such information. While the other three people resold the information at higher prices to others after purchasing celebrity information from the aforementioned five staff members.
The total illegal gains of the 8 individuals amounted to over 560,000 yuan, while Chen amassed approximately 190,000 yuan in profits. The court determined that Chen and other accomplices had committed the crime of infringing upon citizens' personal information, resulting in both criminal and civil liability.
After the first-instance verdict was announced, some defendants, including Chen, appealed the decision. Following a review by the Foshan Intermediate People's Court, the appeals were rejected, and the original verdict was upheld.
"The Criminal Law stipulates that individuals who sell or provide citizens' personal information obtained during their duties or service shall be heavily penalized," a Beijing-based lawyer told the Global Times.
According to Judge Zhong Qiwen from the Nanhai District People's Court, if citizens engage in the illicit sale, provision, or acquisition of communication content, credit information, financial data, and movement traces, exceeding 50 instances, criminal charges can be brought forth.
Zhong further clarified that as per judicial interpretations, criminal liability is triggered when illegal gains exceed 5,000 yuan. If these gains reach 50,000 yuan, the offense will be deemed especially severe. Specialized individuals handling personal information face stricter criteria; if more than half of their illegal gains surpass the thresholds, they face heightened penalties.
The court underscored the prevalence of personal information breaches in sectors like transportation, express delivery, accommodation, and intermediaries. Zhong reminded citizens that publicly available information still falls within the category of personal information and emphasized the need to protect such data.
In recent years, the media have frequently reported instances of congestion and disruptions in airports and railway stations caused by large-scale fan gatherings during celebrity arrivals. In 2019, at Shanghai Hongqiao Airport, the influx of fans resulted in glass breakage due to the crowd's intensity.
A 21-year-old woman, who declined to be named, told the Global Times that she had spent over 300 yuan purchasing a celebrity's travel information which proved to be the true later, from scalpers. However, she is unaware of the source's origin.